Invitation to the QualiTools conference
« wróć
We would like to invite you to participate in a FREE training combined with an international interactive conference entitled "QUALITOOLS – Quality in coaching. International conference on improving teachers' skills & fostering organisational quality culture"which will take place on June 12, 2018 at the University of Social Sciences in Łódź. The conference and training will be conducted in Polish, foreign guests' presentations will be translated.

By participating in the event, you will:
• learn how to improve the teaching process based on practical methods,
• gain the skills necessary for quality supervision over training,
• learn the best practices from 5 European countries: Austria, Bulgaria, Poland, Portugal, Great Britain,
• take part in a selected training for trainers, managers and teachers, which will end with a certificate,
• take part in a moderated discussion with the participation of European experts,
• during lunch you will have an opportunity for networking,
• receive a free handbook containing ready-to-use methods and training techniques.
The conference and workshops are aimed primarily at:
• trainers, coaches and teachers (especially those related to the IT, but not only),
• employees of training companies and careers of vocational education,
• HR department employees responsible for organizing trainings,
• school directors, managers and people responsible for quality supervision over training,
• students and graduates, among others: psychology, pedagogy, management and IT,
• and all those interested in improving quality in education.
The subscription can be made via the application form below the website or at www.event.san.pl. After you have made your subscription, you will receive an email with an activation link.

Participation in the conference is free of charge. The cost of travel / accommodation is covered by the participant.


Additional benefits: participants will receive printed version of the Handbook: '65 ways to improve the quality of training' and a certificate of participation in the international conference.
The number of places is limited, the order of applications decides. Subscriptions are ongoing until June 11, 2018.
WORKSHOPS
As part of the conference, each participant can take part in a free training on one of the selected topics:


QUALITOOLS in every day training practice

As part of the workshop, participants will exchange quality practices applied in training organizations in which they work and represent them. Then, everyone participating in the workshop should determine what quality areas are most useful to them and what methods they find interesting and useful. The last part of the training will be an attempt to answer the question what kind of support trainers need from training organizations to be able to use them at work.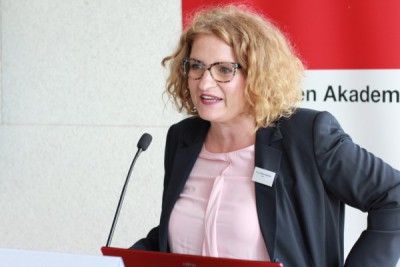 Lecturer: Karin Steiner, Analysis Consulting and Interdicplinary Research, Austria

Sociologist and group trainer with over 20 years of experience, founder of ABIF (Austrian social research organization), initiator and coordinator of several EU projects (QUINORA, GuideMe !, NAVIGUIDE), author of several publications on quality in training; co-author of the QualiTools manual and an online database of methods for improving quality within vocational education.
Quality culture - culture of success - systems supporting the quality of the process of improving qualifications in organizations

The workshop will be a space for discussion about the quality culture in the organization's training activities. During the meeting, participants will have the opportunity to take part in the exercises proposed in the Managers Guideline developed in the project, in order to implement them in their organization in the future. In addition, participants will receive a package of information on how to support the culture of quality in training activities in their organizations and where to seek support for their activities.

Training in Polish.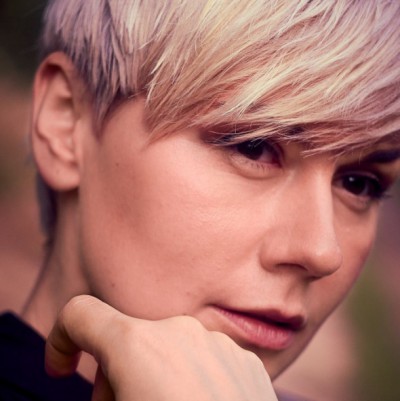 Lecturer: PhD Małgorzata Klimka - Kołysko, University of Social Science, Poland

Employee of the Institute of Applied Psychology, University of Social Science. She deals with theoretical and practical aspects of psychology of educational and vocational guidance and career guidance in lifelong terms, work psychology - aspects of employee psychological hygiene, employee motivation, occupational stress, mobbing, occupational burnout and management psychology - especially in the context of human resources management and behavioral economics . She pursues the passion of supporting the development of employee careers as the director of the SAN Academic Career Office. For many years, a trainer and author of trainer training programs cooperating with such institutions as, among others: Education Development Center. Founder of the Experts Hub training and consulting company.
AGENDA
8:30-9:00
Participants' registration

9:00-9:15

Official welcome, introduction to the QUALITOOLS project

Marta Kędzia, Społeczna Akademia Nauk, Łódź, Polska

9:15-9:45

Presentation of Handbook and QT methods database + discussion

Karin Steiner, Analysis Consulting and Interdicplinary Research (ABIF), Wiedeń, Austria

9:45-10:15

Presentation of Manager Guideline – overall picture of creating a quality culture on an organizational level + discussion

Sophie Kroiss , European Peer Review Association (EPRA), Wiedeń, Austria

10:15-11:00

Four good international practices on improving the quality in training and training organisations:


UK - Bridging to the Future Ltd (BtF)
Portugal - Vocational Training Centre for the Commerce and Services (CECOA)
Bulgaria - Znanie Association
Austria – EPRA/ABIF

11:00–12:00

Murmering groups within the audience


Moderator: Karin Steiner Analysis Consulting and Interdicplinary Research (ABIF), Wiedeń, Austria

12:00-12:45

Lunch

12:45-14:00

Workshops in two groups:

Title of workshop 1: QUALITOOLS in every day training practice


Led by Karin Steiner, ABIF


Title of workshop 2: Quality culture - culture of success - systems supporting the quality of the process of improving qualifications in organizations


Led by PhD Małgorzata Klimka-Kołysko, SAN


14:00-14:30

Coffee break

14:30-15:15

Moderated discussion (eg. fishbowl): The fishbowl discussion will be attended by quality experts of the QUALITOOLS project team & by voluntary participants from the audience:


Małgorzata Klimka (SAN)
Karin Steiner (ABIF)
Radosveta Drakeva / Valentina Georgieva (Znanie)
Vanda Vieira (CECOA)
Xavier Rodriguez (BtF)

1-2 free chairs
Moderator: Karin Steiner - abif - analysis consulting and interdicplinary research, Wiedeń, Austria


15:15-15:30

Closing the event

TIME AND PLACE
Date: June 12, 2018, at 9: 00-15: 30

Place: University of Social Science, Kilińskiego street 98, 90-012 Łódź, hall A3
MORE INFORMATION
If you have any questions, please contact the office of the University of Social Science:

Phone number: +48 42 664 66 56
e-mail: szkolenia-dpm@san.edu.pl